Edible Insects
A four-course introduction to the world of entomophagy
Ever thought about eating bugs to help save the planet? Turns out, buying a colony of live insects off the internet is actually pretty easy, and also, absolutely delicious. After pursuing several online recommendations from an entomophagist advisor, the Silica staff was able to get its hands on 150 live crickets, 250 live mealworms, and an array of other insect-related edibles. Our end-goal with this project? To whet our pallets with a new kind of edible menagerie, while digesting the uncertain future of human consumption.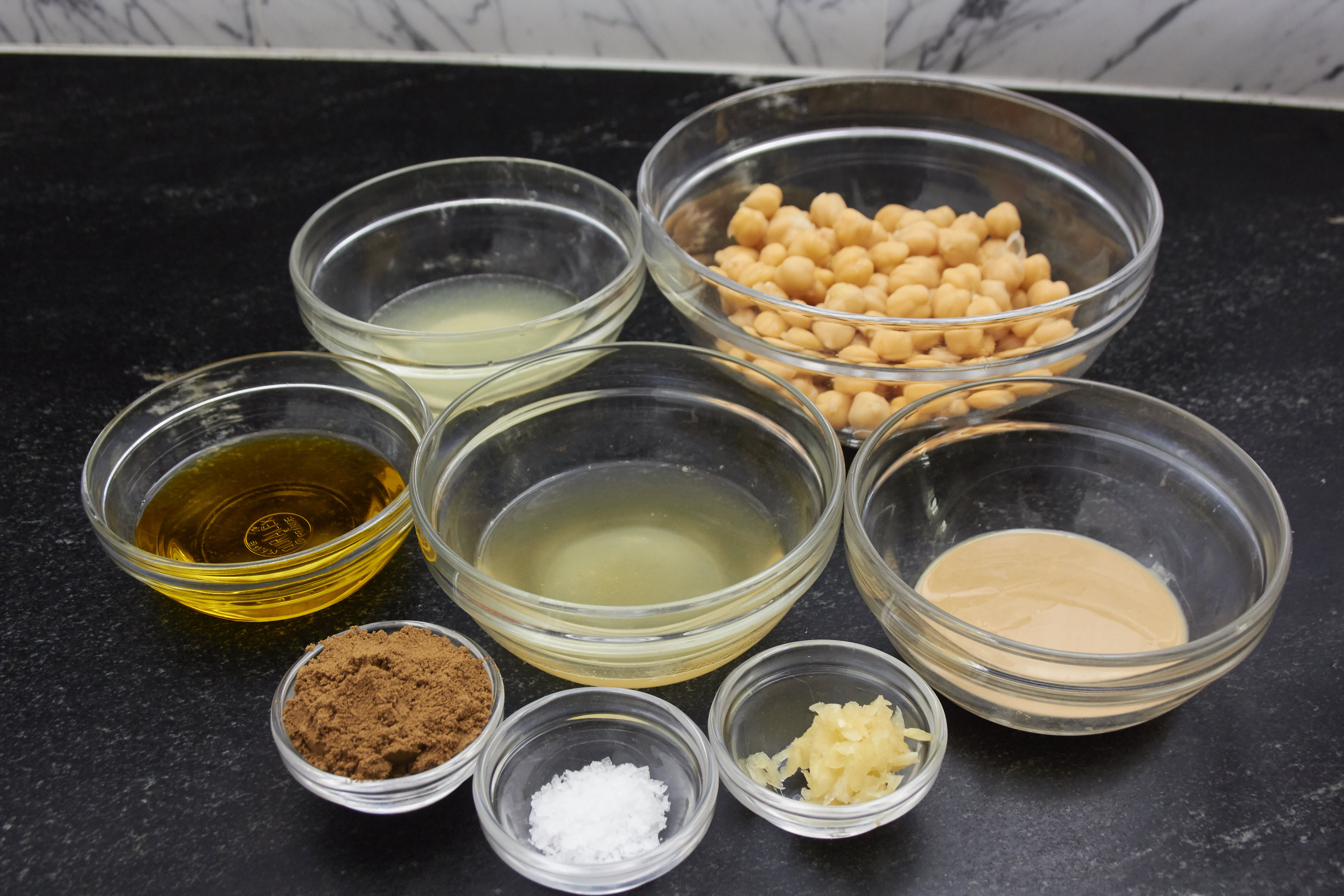 1
CRICKET HUMMUS
APPETIZER
INGREDIENTS
2 cans (400g) chickpeas
10mL cricket powder
35 mL chickpea liquid
30 mL extra virgin olive oil
30 mL fresh lemon juice
30mL tahini paste
4 cloves of garlic
Sea salt and cayenne to taste

For serving:
1 bag of Chirps brand tortilla chips
25 butter-sauteed crickets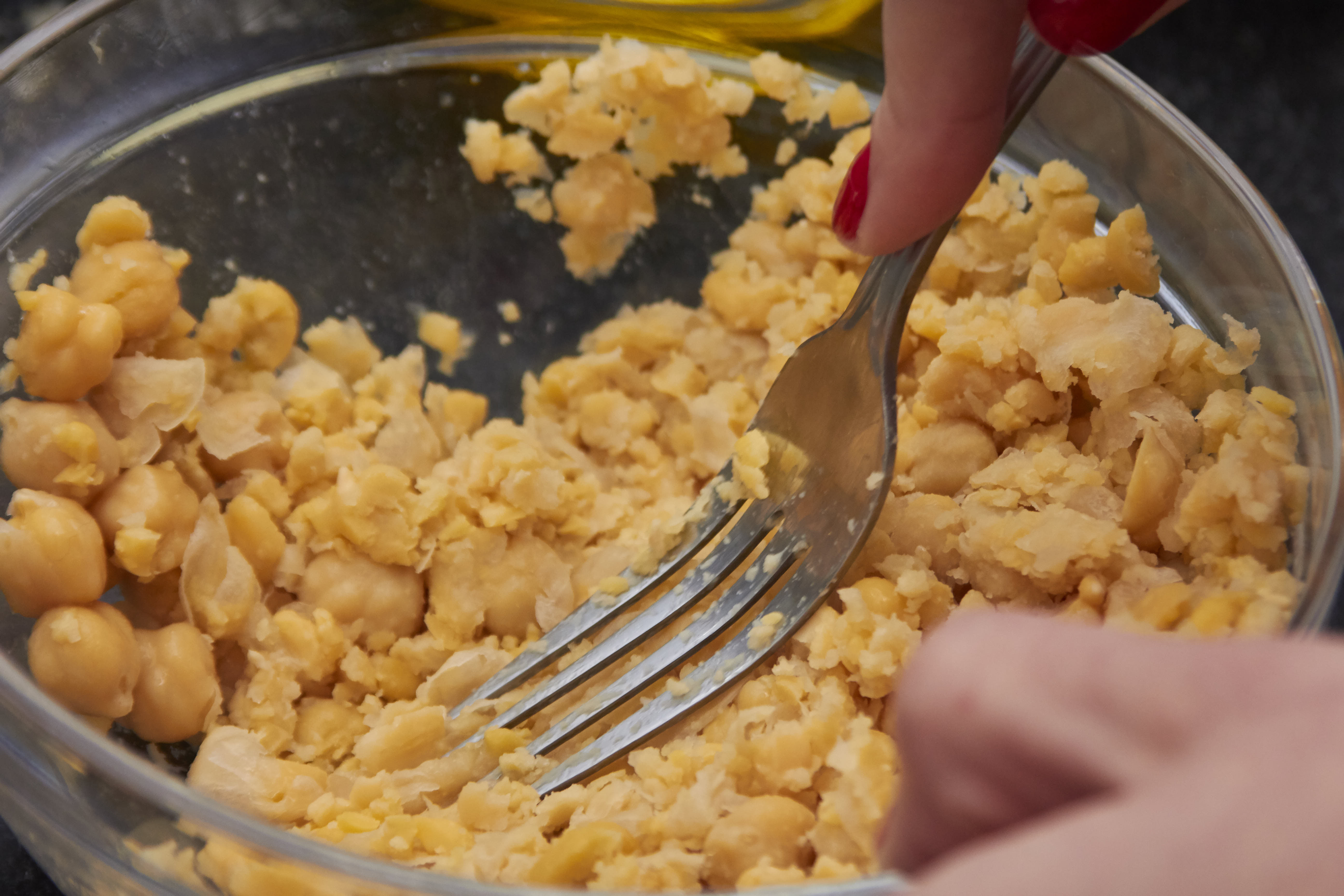 PREPARATION
Butter-sauteed crickets:
Place 25 live, trapped crickets in a box in the freezer overnight.
The next day, heat a non-stick skillet on medium-high heat, adding 3-4 slices of butter.
Saute, stirring constantly until bugs are crispy, about 7 minutes.
Add salt to taste.

Hummus:
Pulse all items together in a food processor until it reaches your desired consistency.
Garnish with sauteed crickets.
Serve.
Scoop with chips.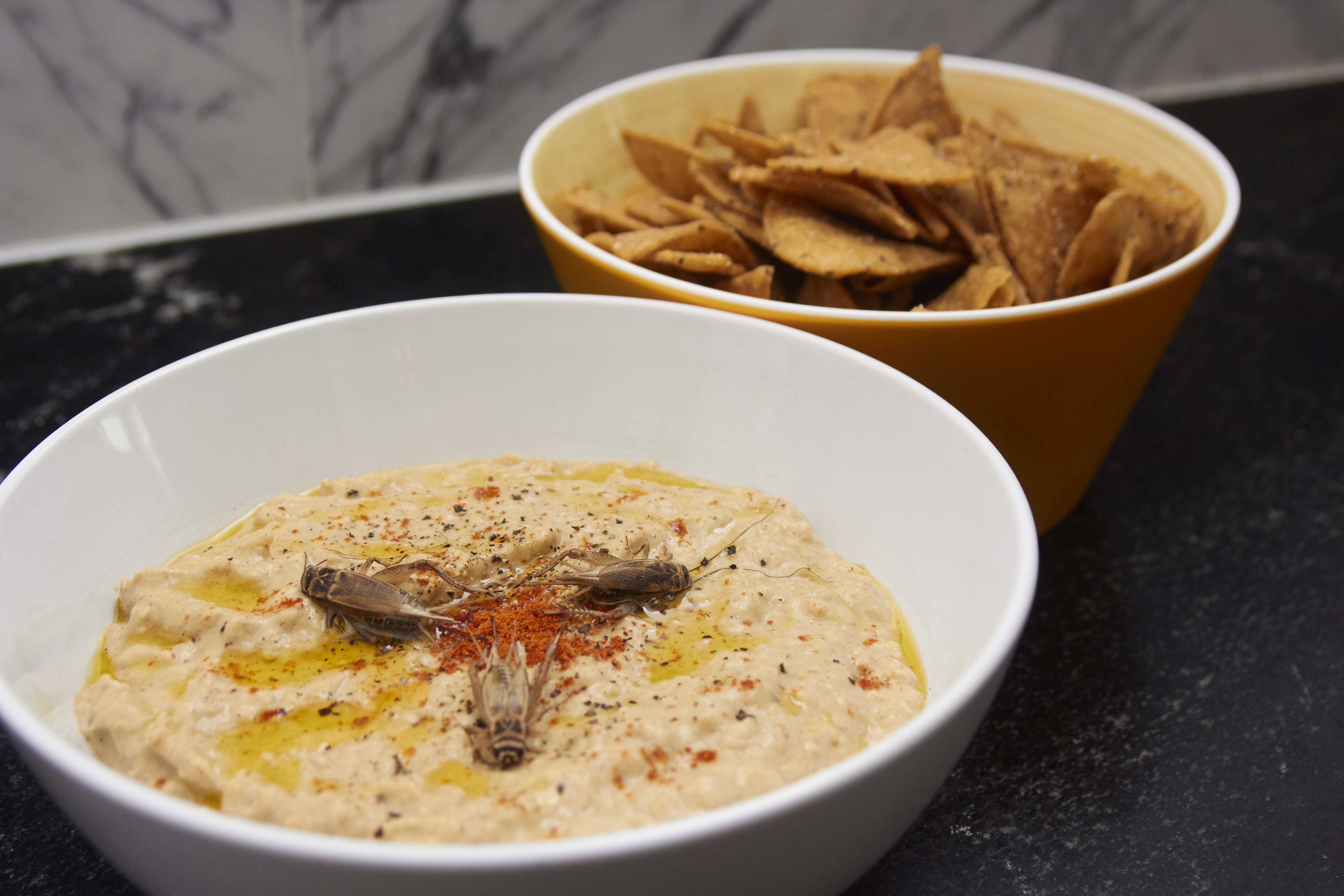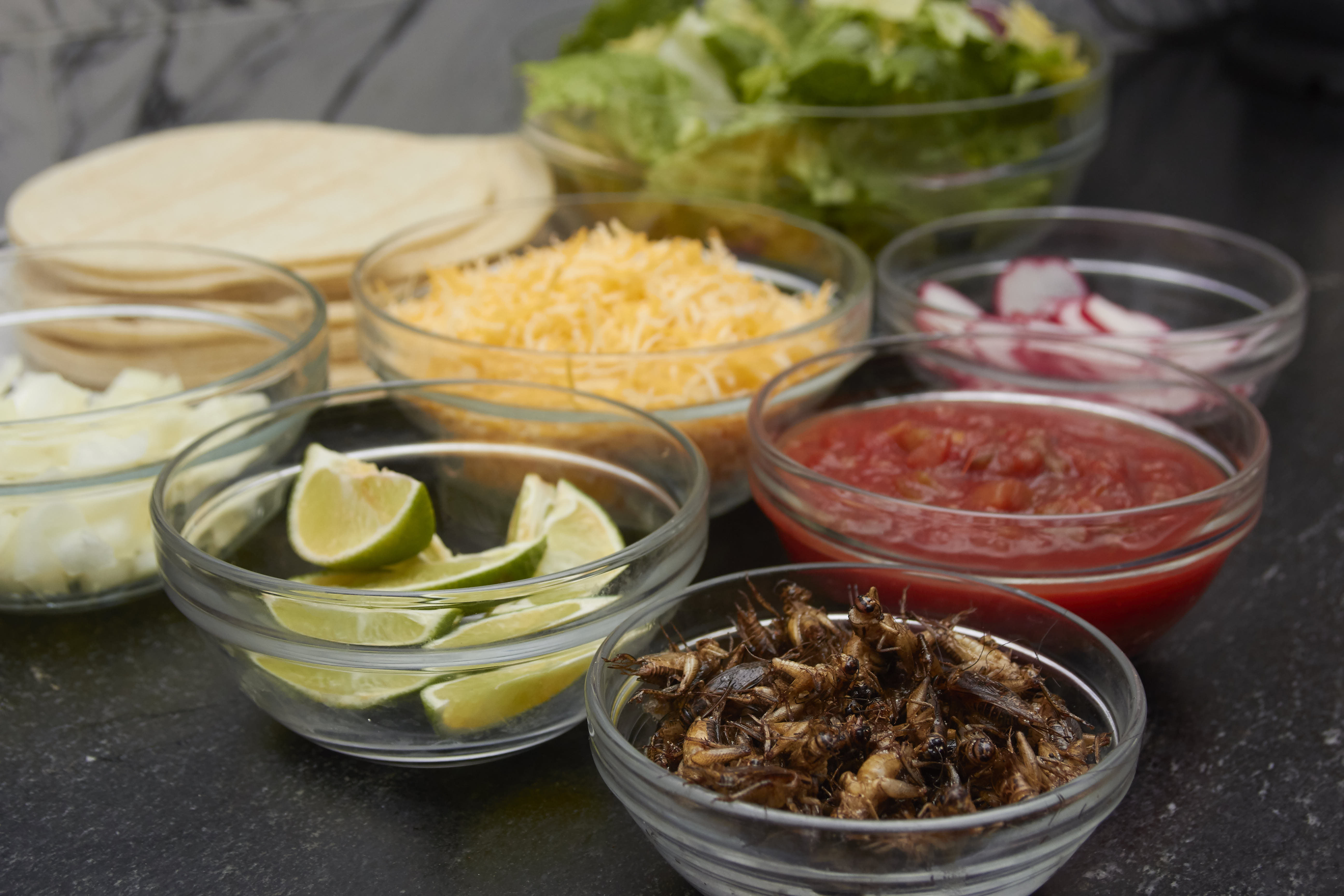 INGREDIENTS
10-20 corn tortillas
500 mL shredded cheese
250 mL chopped onions
250 mL sliced radishes
500 mL salsa
500 mL chopped lettuce
3 sliced limes
100 or so butter-sauteed crickets, grasshoppers, cicada or other large, hard-bodied insects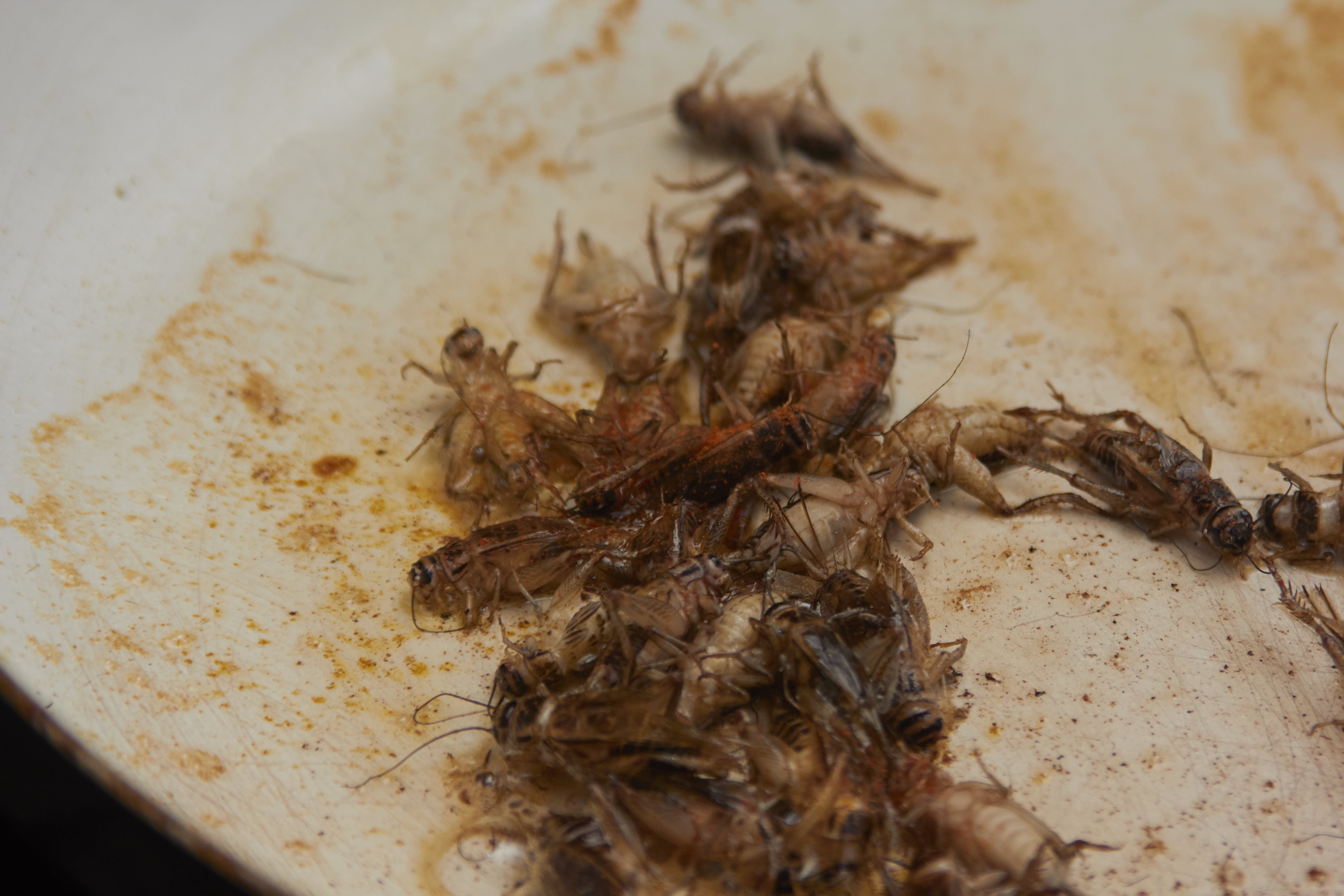 PREPARATION
For insects:
Follow directions for butter-sauteed crickets above.

For tacos:
Warm tortillas in the oven, wrapped in tin foil or over an open flame.
Line tortilla with cheese, onions and salsa, place 5-10 insects on top of base layer inside of each taco.
Top with chopped radishes, lettuce and a squeeze of lime juice.

Serve. Picture your body slowly hardening with each bite.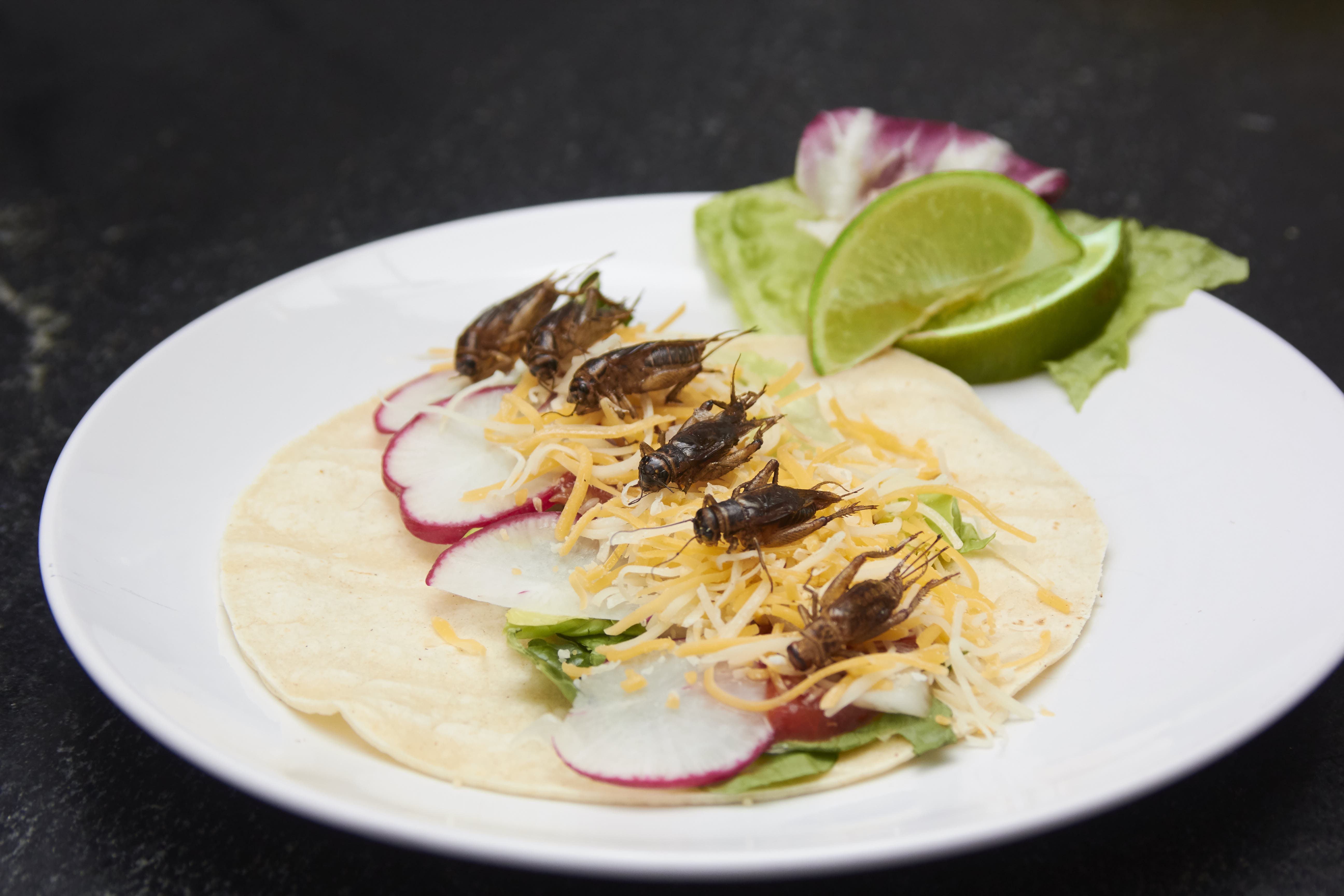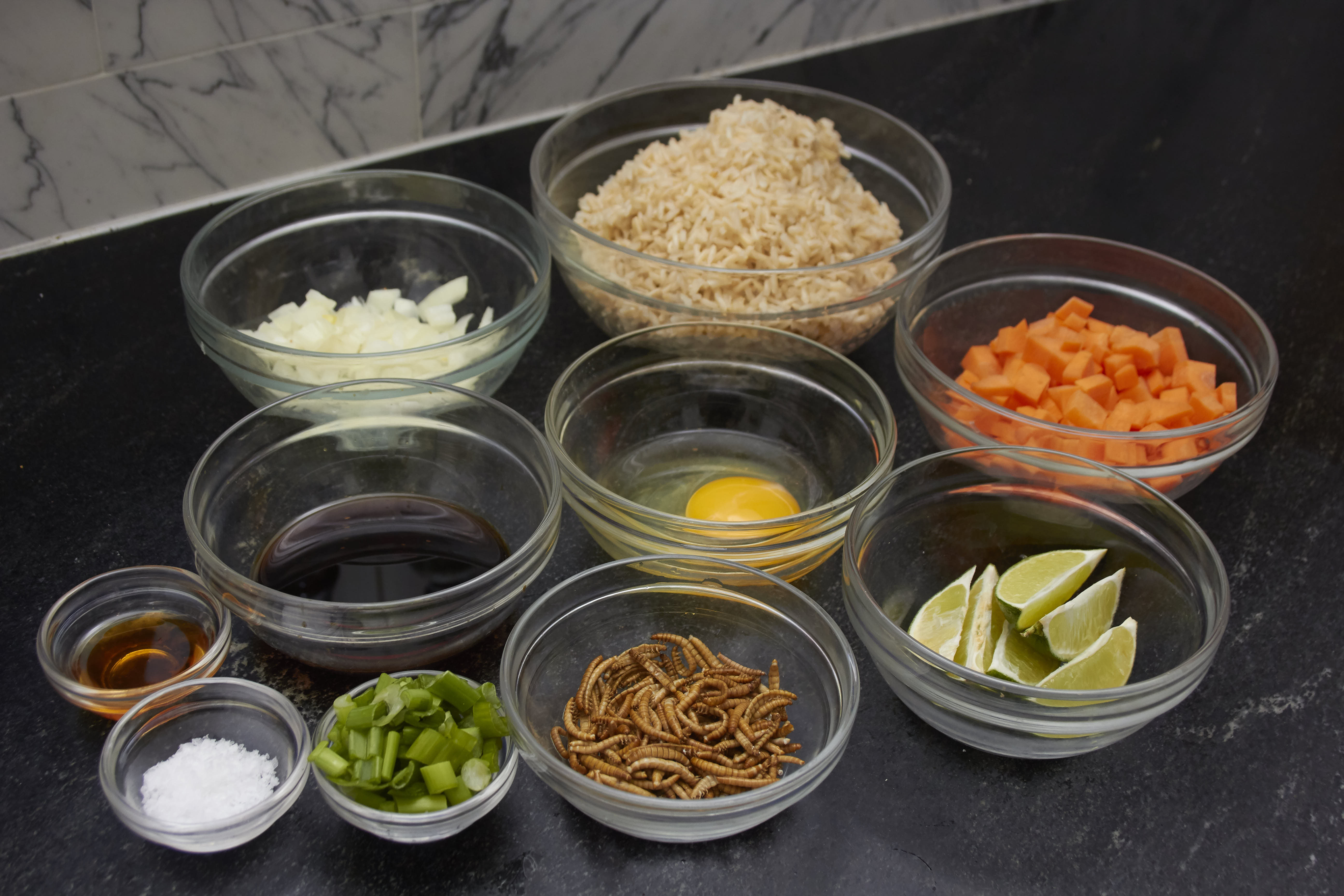 3
MEALWORM FRIED RICE
ENTRÉE
INGREDIENTS
500mL cooked brown rice
1 large egg
250mL diced carrots
200mL diced onions
250 live mealworms
60mL tamari or soy sauce
30mL chopped green onions
25mL sesame oil, separated
15mL sea salt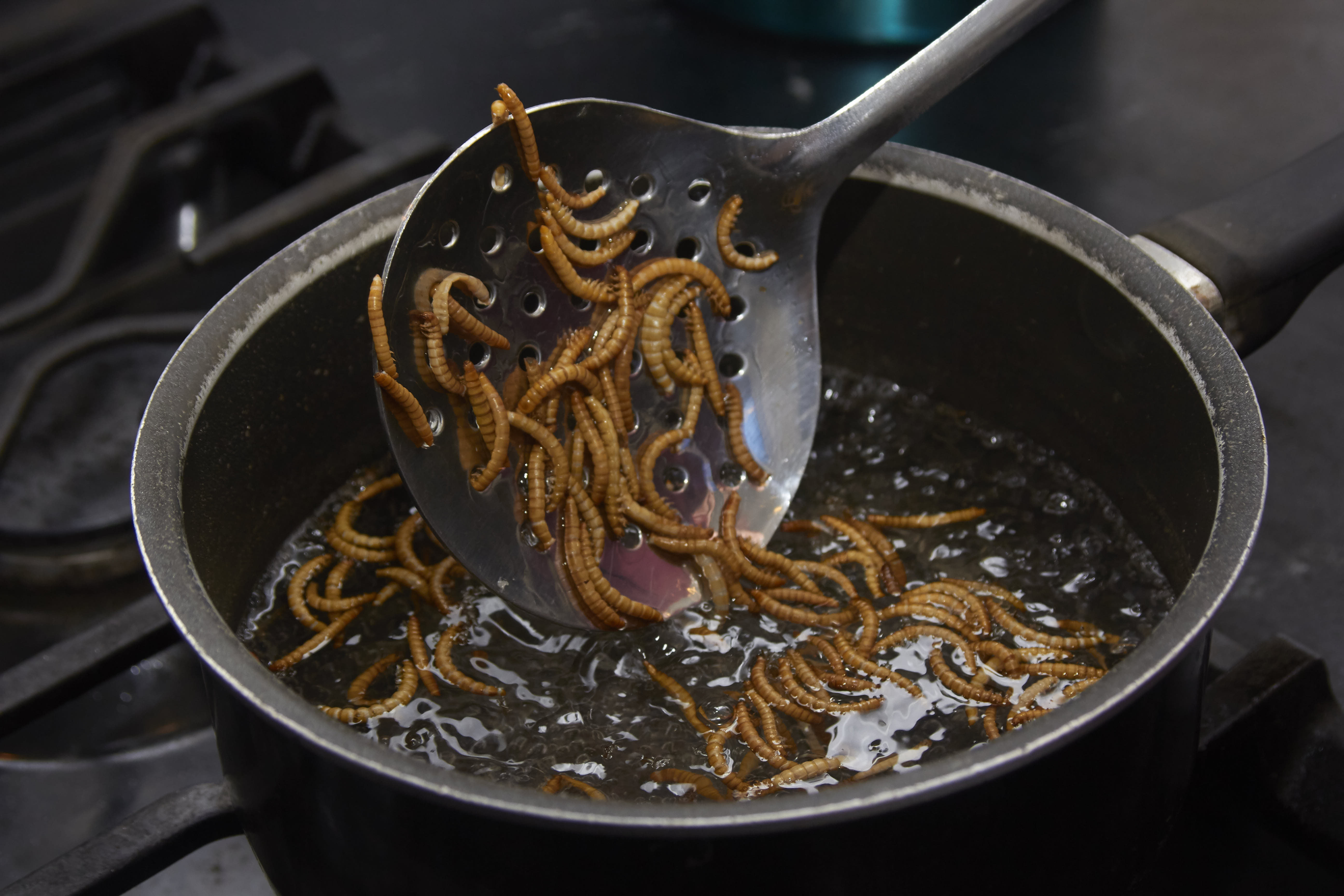 PREPARATION
Place live mealworms in boiling water, stir until tender, 8-10 minutes.
Transfer mealworms to a dish, set to the side.

For rice:
Heat 15mL of oil in hot wok.
Add chopped onions and stir fry until onions are browned, about 8-10 minutes.
Remove from wok, set to the side.
Combine egg with 3 drops of soy or tamari sauce and 3 drops of sesame oil, set to the side.
Heat another 5mL of oil in hot wok.
Add egg mixture, working quickly, swirl to coat a circular layer on to wok.
When egg fluffs, flip to cook other side briefly.
Remove from wok, chop egg patty into small pieces.
Heat another 5mL of oil in hot wok.
Add boiled mealworms, carrots, cooked onion and a pinch of sea salt.
Stir fry for 2 minutes.
Add rice and green onions, tossing to mix well.
Stir fry for 3 minutes.
Fold in eggs and remaining soy sauce, stir fry for 1 minute.

Serve.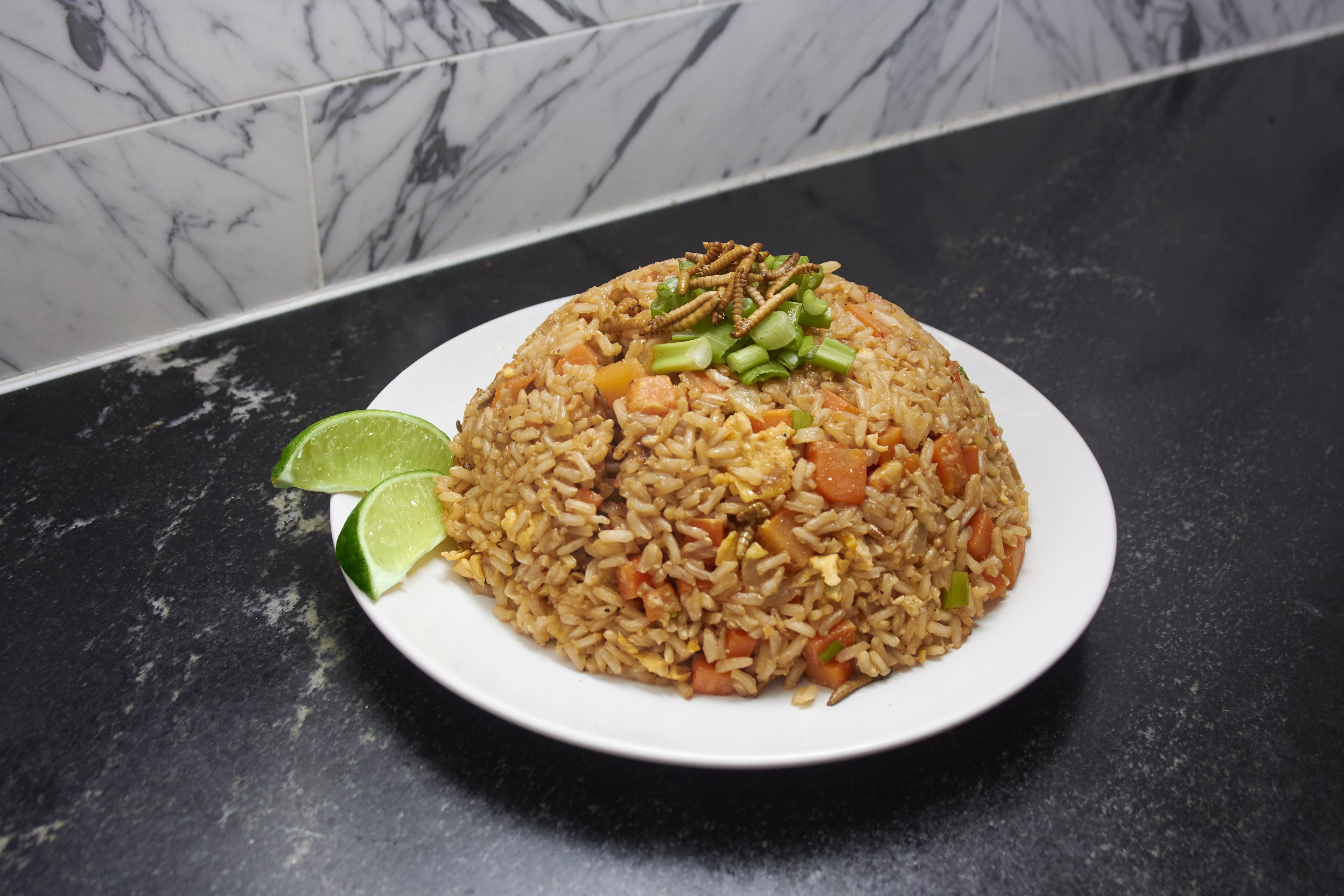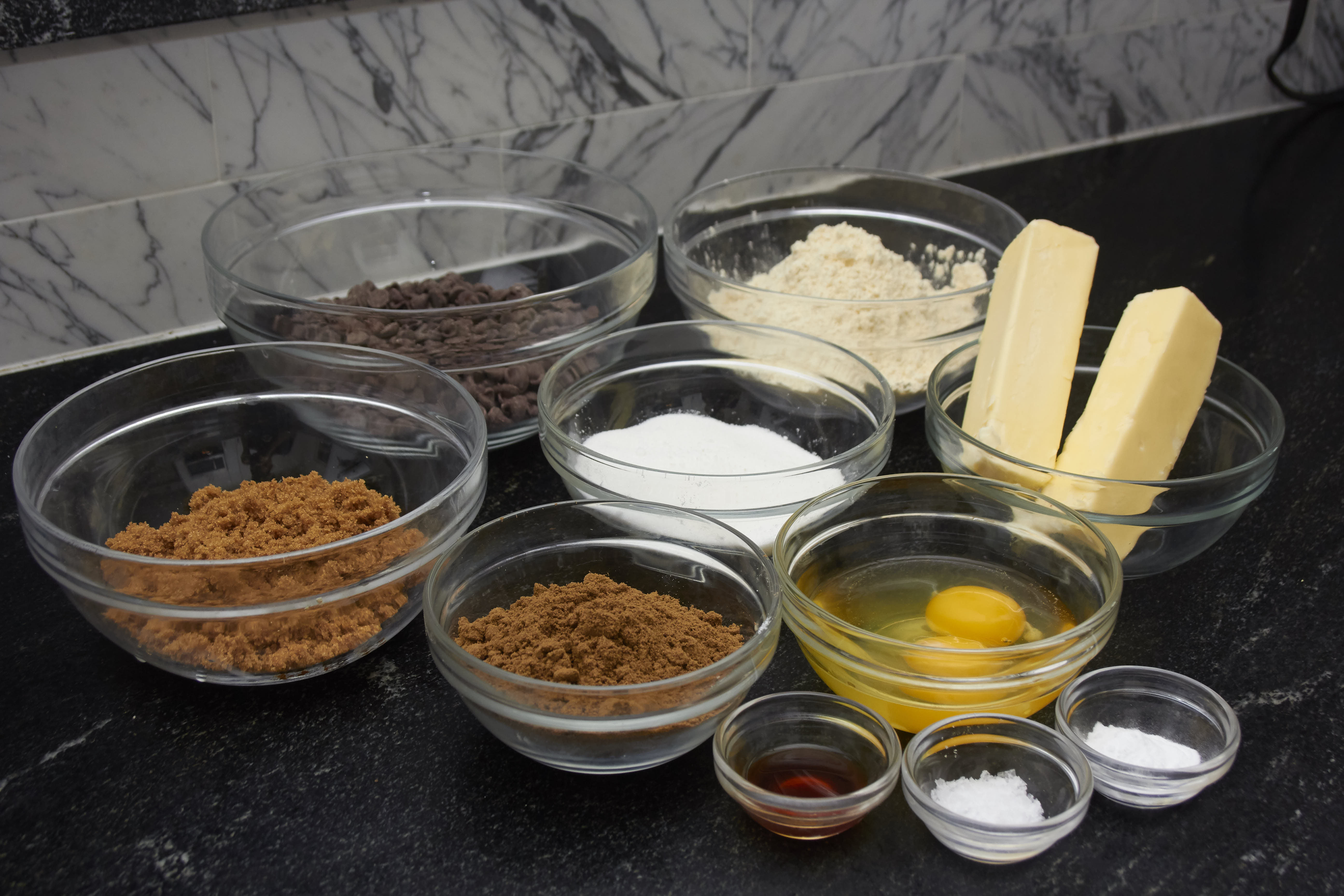 4
CHOCOLATE "CHIRP" COOKIES
DESSERT
INGREDIENTS
375 mL all-purpose flour
175 mL cricket powder
5 mL baking soda
5 mL salt
250 mL softened butter
175 mL granulated sugar
175 mL packed brown sugar
5 mL vanilla extract
2 large eggs
500 mL semi-sweet chocolate
60 butter-sauteed crickets for topping (optional)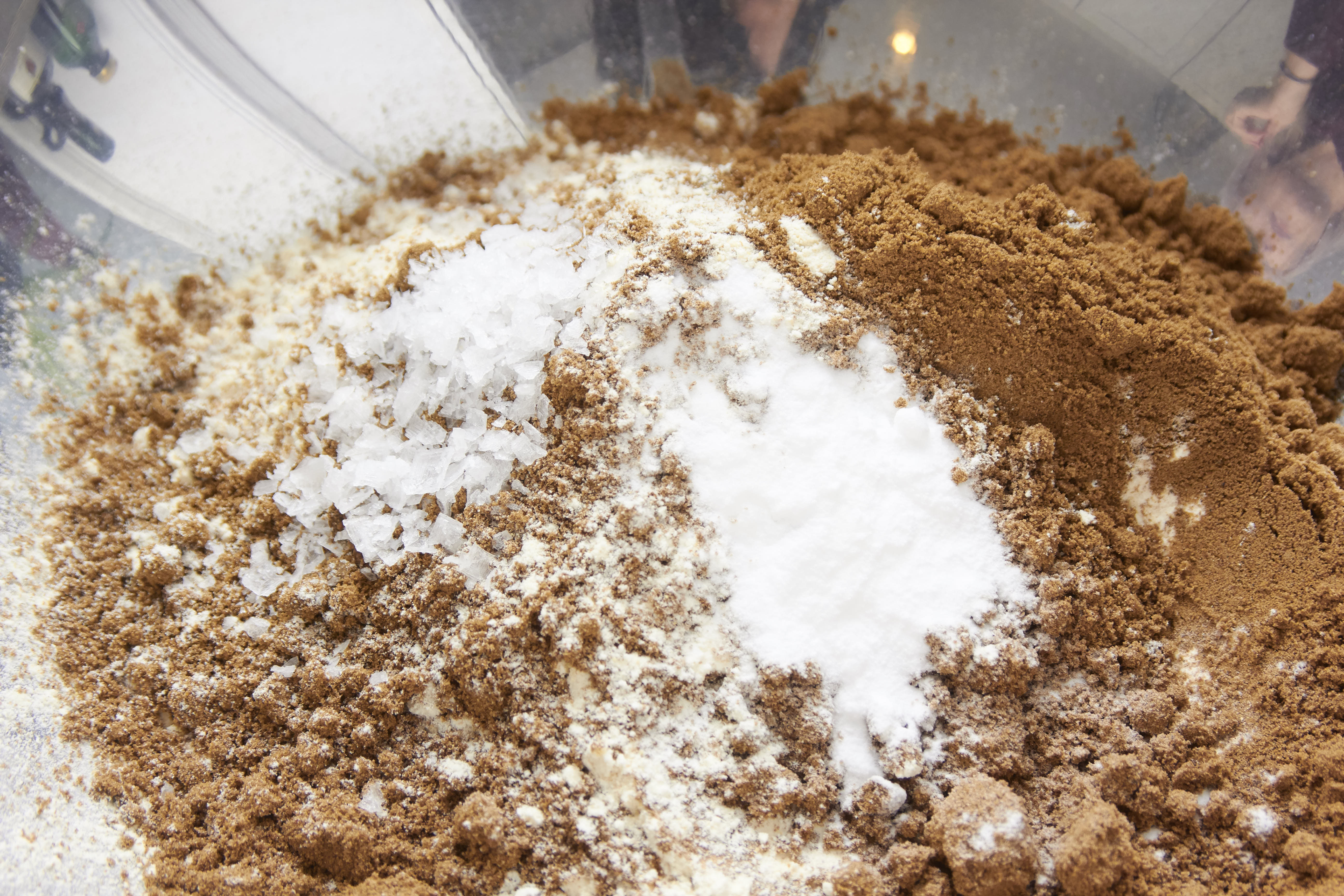 PREPARATION
For cookies:
Combine flour, cricket powder, baking soda and salt in a small bowl.
Beat softened butter, granulated sugar, brown sugar and vanilla extract in a large mixing bowl until creamy.
Add eggs, one at a time, then gradually beat in dry mixture.
Stir in chocolate.
Drop dough in rounded morsels onto ungreased baking sheets, then freeze for several hours.

Preheat oven to 190℃.

Bake for 9 to 11 minutes or until golden brown.
Cool on baking sheets for 2 minutes, top with one cricket per cookie, then transfer to wire racks to cool.

Serve.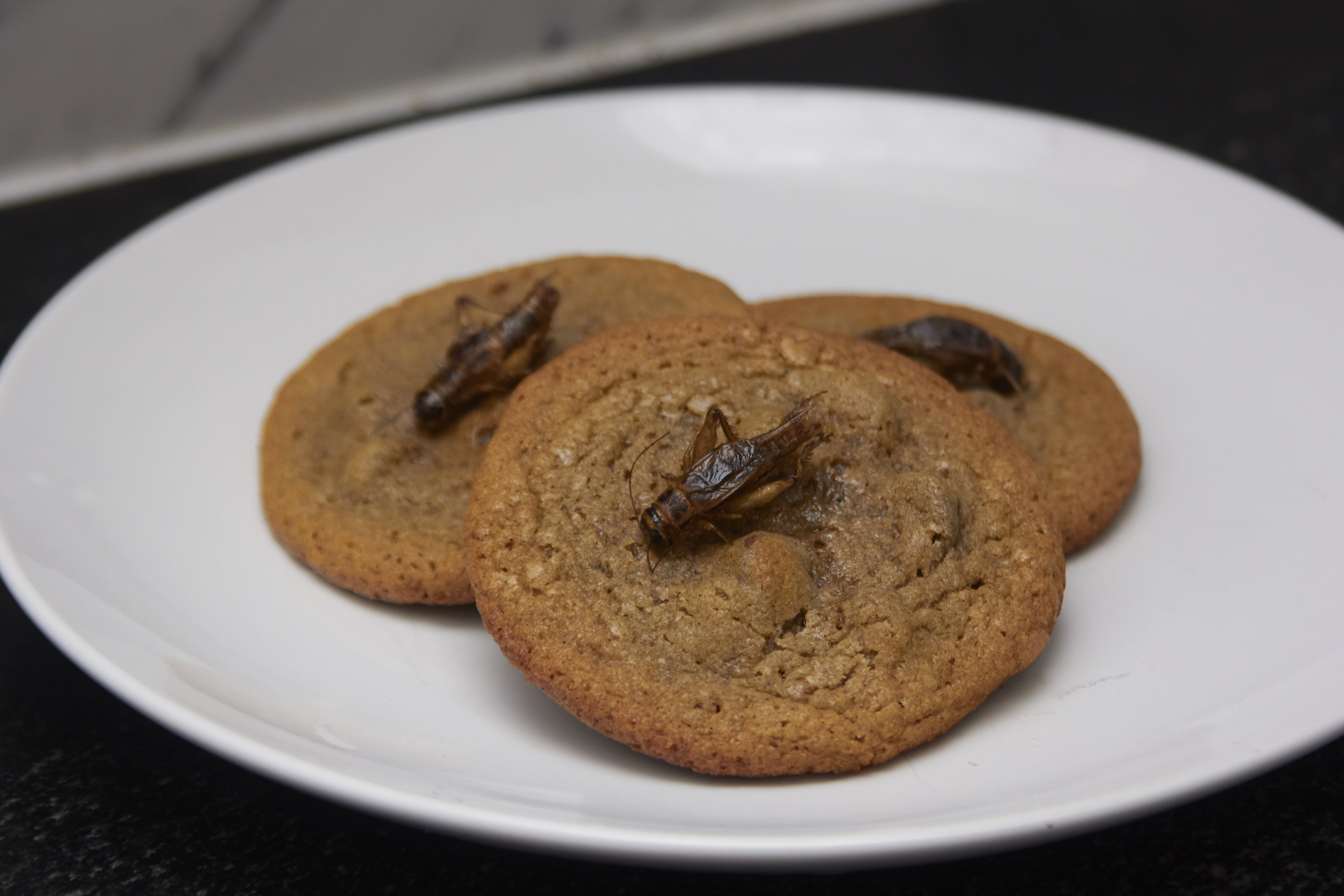 Anna Markowitz, MPH is a Washington D.C.-based creator and pet care entrepreneur. Dogs and the promotion of entomophagy for human consumption are truly her passions.
Photography by Marcus McDonald. He is a New York-based photographer, filmmaker and musician. His work deals with representations of artists and the art they make, and different realities and universes. His favorite animal is the giant anteater.