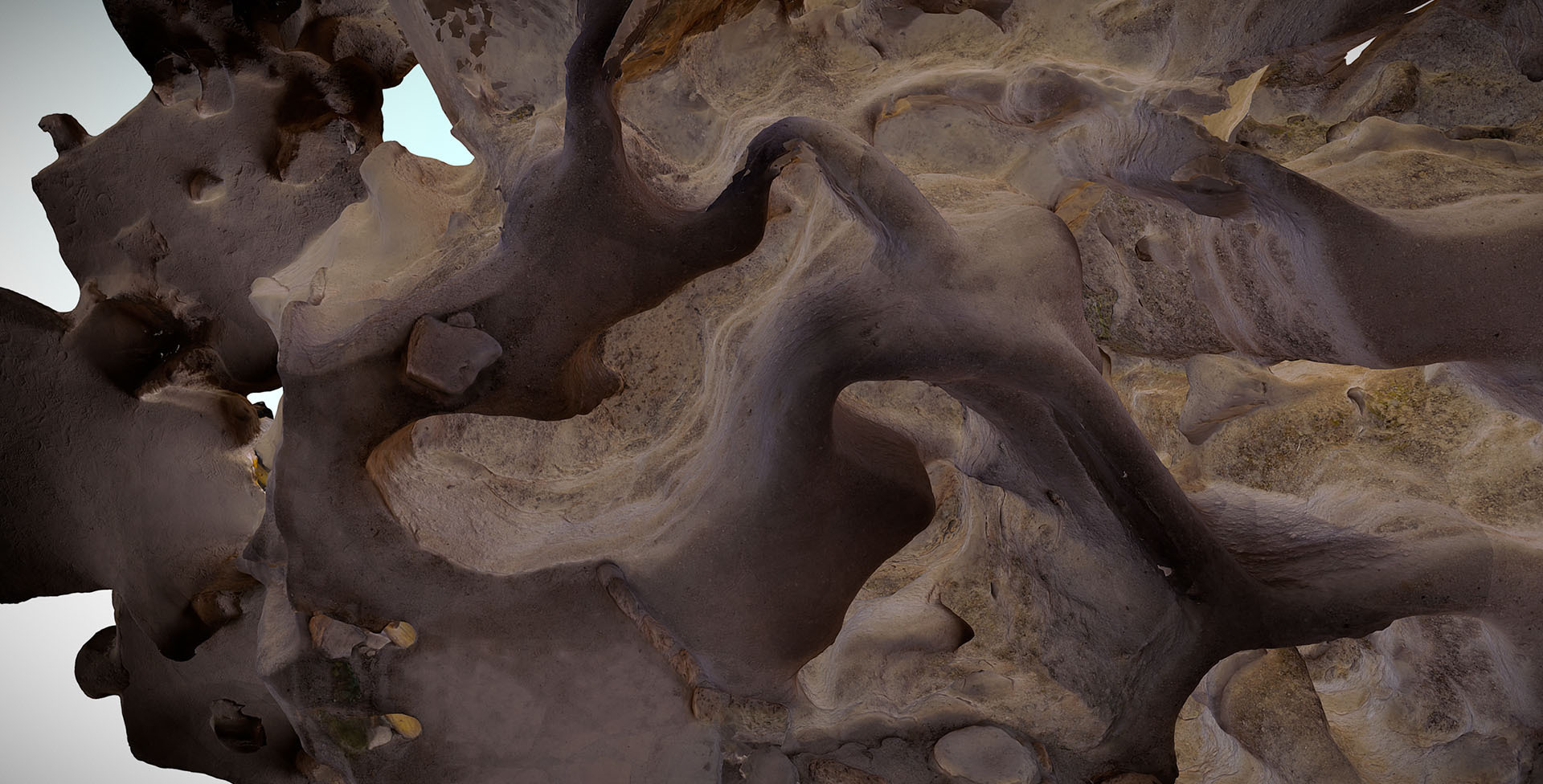 The Dirt Issue
Sounding the Anthropocene
Turned inward with isolation and social distance, listening to sonic environments can unlock fertile interior landscapes. Like soils, sounds can comfort, encourage growth, and record places in time.
Also called bio-acoustics or acoustic ecology, sound ecology is an interdisciplinary field for listeners to study sounds and sonic relationships. Like archaeologists who dig for and preserve material remnants of the past, sound ecologists study and archive contemporaneous and immaterial sonic experience, tracking environmental changes, documenting societies, and highlighting non-visible realities.
In an anthropogenic age with rapid and violent changes in our auditory landscapes, there is an increased interest in sonic ecology. With outside travel limited in the wake of a viral pandemic, we have a unique chance to listen closer to where and how we live and tend to our own sonic gardens.
---
radio aporee
Tuning in to the sounds around your home or along walks in our new post-quarantine realities, you may feel the urge to record and share your experiences. Online, there are vast communities and archives to amplify your recordings and listen in. radio aporee is one of the oldest online resources for field recordings and sound art, and today remains an important hub for amateurs and experts alike. Above is a field recording from Silence Valley, in a park in Lisbon, Portugal recently uploaded to the website.
Founded in 2000 by the German artist and media technologist Udo Noll, aporee grew from the notion that "virtually endless global networks [might] create a desire for locality too." Maps had become a primary metaphor in art, and "media made a turn to geography." As Google and GIS made mapping a more visible and accessible tool, aporee grew to become a "comprehensive corpus of sounds'' and a home for "collaborative tools for artistic practices and research in the field." The soundmap began in 2006 and is an engaging tool to share in global soundscapes. Now, the aporee map even has an archive for Soundscapes in the Pandemic. Click through their site to hear what "Shelter In Place" sounds like on Gunter Street in Austin, Texas, or a soundwalk to the market during quarantine in Turin, Italy.
In addition, aporee has an initiative for mobile devices called miniatures for mobiles that uses location data and an "augmented aur(e)ality" interface to create mixes for listening while walking. Using a free mobile app, anyone in any terrain can become a composer, artist, or attentive listener as a unique soundscape is created––what Noll describes as between "storytelling, documentation, sound art, and poetry."
---
Earth Sounds
Petri Kuljuntausta is a composer, sound artist, and musician from Helsinki, Finland whose art practice is deeply connected with sound. Since the 1990s, Kuljuntausta has developed soundscape works using trees, sea levels, air pollution, and soil. For his installation Earth Sound (2018) in Espoo, Finland they buried a hydrophonic microphone at the root system of a large tree, which translated the "vibrations of the soil into a sound audible to the human ear."
By placing the microphone among the tree roots, Kuljuntausta achieved "continuous soil sounds" that responded to changes in the immediate environment and were made audible through amps and speakers installed inside a large pipe jutting out of a hill. Jumping on the ground caused thuds, and big winds would bring movement to the branches of the trees, then trunks, then roots, then soil.
For an earlier installation, Listening to Spruce (2017), Kuljuntausta tuned wires of different sizes between two trees, and used contact microphones and hydrophones to "play the trees." In the excerpt above, the artist "let the environment play the instrument" and also "stomped the ground and the roots." Even as cars passed nearby, the trees were sensitive to these vibrations.
---
Cyber Chorus
In a dynamic natural environment, the discrete movements of sounds produced by varying species in varied spatial locations may remind you of a well-conducted orchestra. With dirt floors doubling as box seats and effective sound-absorbing surfaces, forest symphonies are biodiverse as well as acoustically rich.
David Kamp, a Berlin-based composer, and sound artist has recorded forests and rainforests around the world, inspired by the "compositional structures that dense biodiverse environments tend to have." These soundscapes can be deeply transportive, and in response to the social isolation felt by many, the artist has launched a permanent stream of his rainforest sound recordings that can offer an "acoustic escape" for more than six hours.
In addition to high-quality field recordings, Kamp has also designed immersive multi-channel sound installations composed of synthetic, anthropophonic textures that can pass for the real thing. With Mimicry (2019), rather than re-create a specific place, Kamp produced a spatial experience that "simulates an artificial soundscape of hundreds of imaginary creatures," even taking into account the distances between groups of species. The sounds in the installation were partially designed from scratch using synthesizers and software, and partially "recorded using various whistles and flutes" that are used by hunters "to mimic the calls of specific prey or mating partners to lure the animals closer."
Interested in how sounds "tend to lend themselves very well to blending realities," Kamp is an example of a multi-disciplinary artist using technology and natural environments to encourage a closer listening of the natural world and even escape accessed through sound.
---
Creekbed Acoustemology
In New York City, Johann Diedrick is an artist and software engineer guided by understanding what it means to make art in the age of climate change. Also interested in the intersections of technology and new media, Diedrick says he feels a "responsibility to weigh in [on] and explore" the crisis and has utilized sound as a primary medium. The artist draws on ideas from ethnomusicology and the scholars Steven Feld and R. Murray Schafer of "sounding" histories and focusing on "earwitness" rather than eyewitness accounts to document surroundings.
In an ongoing project related to Newtown Creek in New York City, Diedrick has recorded acoustic samples from around and within the creek, one of the most polluted waterways in the United States. After producing soundscapes made up of the creek as it sounds now, Diedrick will be using machine learning to train networks of computers to generate what future soundscapes might sound like given changing climate variables.
---
Quarantines have increased our appreciation of how as humans, homes are our protection. We withdraw into them to avoid an invisible plague. Soil, too, is a safe home for so many species and worthy of care. For now, we cannot join hands literally but can use our own to sow seeds and appreciate what we have close by. Sound and music remain important resources for us to increase our understanding of the world and travel beyond our walls and borders.
In 1962, the pioneering American ecologist Rachel Carson published Silent Spring, which sounded the alarm on pesticides and the potential for a silent spring devoid of life. The urge to use our ears to understand is a strong one, and in addition to keeping clean and covering coughs, bathing in the sounds of the earth is a healthy salve for our times that may lead to a more sustainable future.
Listen to the full playlist:
Max is an artist and critical thinker who connects dots, creating rich webs for others to explore and augment. In January 2020, he moved to New York from Washington DC, and the following month curated the exhibition Unbroken Chain in Soho. Previously, he assisted on contemporary art exhibitions at Glenstone Museum in Potomac, MD.
Playlist content provided courtesy of the artists:
Johann Diedrick — johanndiedrick.com
David Kamp — studiokamp.com
Petri Kuljuntausta — kuljuntausta.com
radio aporee — aporee.org